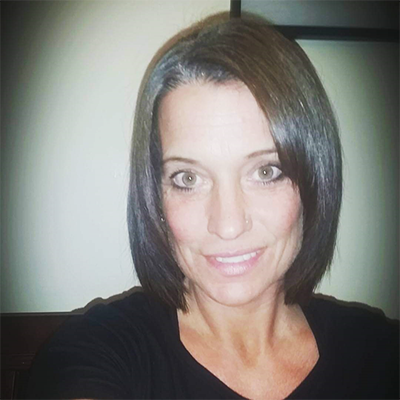 Kerry Richardson
Hello fitness friends!! My name is Kerry Richardson & I'm the Manager at Hagerstown Sports Club and Fitness. I have always been a lifelong athlete focusing on my personal fitness & health. I now enjoy teaching spin class and helping others achieve their fitness goals. I have been a Spin instructor for a little over a year and I'm currently working on my AFAA Group Fitness Certification. In addition to my role as Manager of the fitness center, as a certified pool operator I oversee the seasonal operation of our swimming pool. I also volunteer as a youth worker at my church and continue to serve to the community in various ways. I am also a wife and a mother of a 15 year old daughter.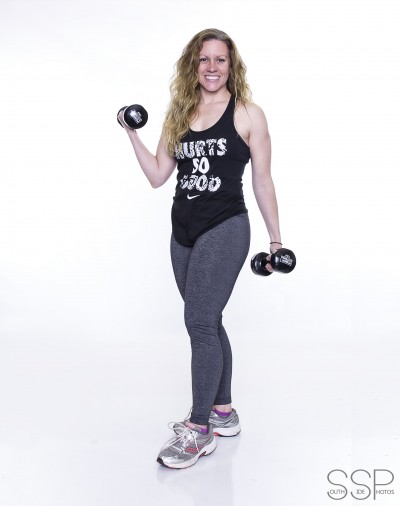 Renee Schuckman
YogaRenee is her nick name. She has been teaching group fitness classes for over a decade. Well known in the community for her Yoga & Pilates Inspired Classes. Renee likes to instill positive energy and motivate her students creating the feeling of empowerment. She holds a B.S. in Nutrition & Business and is certified in Massage Therapy. Trained in Yoga, Pilates, Schwinn Indoor Cycle, Personal Trainer & Wellness Coach for ARBONNE International. Her classes are always different, incorporating modalities to gain strength and balance. She spices things up with the use of props. Renee loves teaching all populations. She has a passion to help others learn the power of movement, this is evident in her classes. She educates and challenges her clients to improve their overall fitness. Renee teaches with an uplifting, joyful approach through Asana and Pranayama. Health and Fitness is a lifestyle and her Yoga classes strengthen & rejuvenate the whole body bringing the peaceful calm and serenity of daily stress into balance through mindful movement. Her knowledge of massage and aromatherapy brings another aspect to her classes that clients love. Join her in a class & find out for yourself!
Group Fitness Instructor Renee Schuckman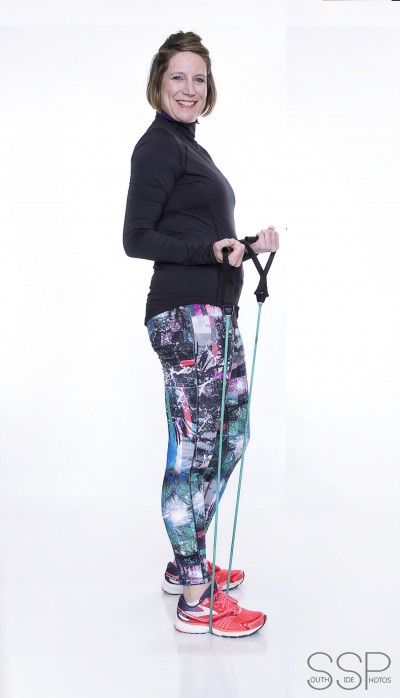 Emily Radaker
Emily Radaker is an AFAA Certified Group Fitness instructor also specifically certified in and teaches RIPPED ® (a full body strength and cardio workout) and at Hagerstown Sports Club and Fitness Club. She has been a group fitness instructor for over 3 years. A lifelong athlete, Emily has pursued her dream of being a group fitness instructor driven by her love of fitness and her desire to help others.
In addition to group fitness and other responsibilities, Emily assists in coaching soccer and Girls on the Run of Washington County, MD, and continues to serve her community in various other ways. Emily's full-time profession is as a controller of Middletown Valley Bank, loving wife, and devoted mom of 2 beautiful young girls.
Group Fitness Instructor Emily Radaker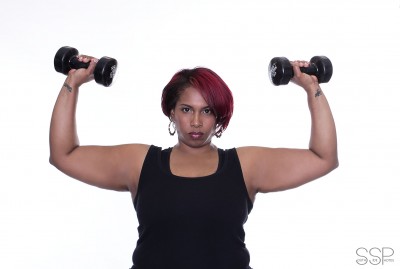 Deanna Schleigh
Deanna is a mother of two beautiful girls who keep her very busy. Her love of fitness was born when getting back into shape after the birth of her oldest daughter. She earned her first specialty certification in 2009 and never looked back. Currently, she holds certifications in Hip Hop Hustle, Turbo Kick, PiYo, Insanity, Hot Hula Fitness and Hot Fusion. She is also working towards her AFAA group fitness certification. She prides herself on being able to cater to
multiple levels of fitness; from the very beginning to the advanced athlete.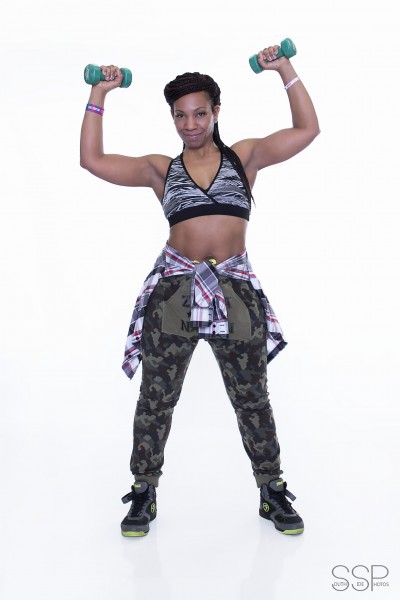 Chanda Thompson
I Love Zumba Fitness!!! Seven years ago, I was pulled into a class by instructors from my local gym. Needless to say after my first class I was hooked (like many others I caught the infectious power packed hot rhythms :))! Three months later, I obtained my instructors licensing certification that began a passion for the fitness craze. Today, I am still in the mix! I enjoy Zumba and it's entire brand. Keeping my skills sharp and my moves up with the latest hot beats, I attended four (4) Zumba Conventions 2011, 2013, 2014 and 2015 in Orlando Florida. I have continued my licensing training and teach many of the specialty classes offered through Zumba Fitness. I have met so many fabulous people (many have become friends); and, I enjoy the hour set aside to not only get fit and healthy but, I have a great time – it's a party!
Zumba Instructor Chanda Thompson