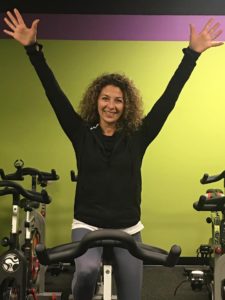 Ride at 6am with Renee Schuckman during Team Cycle 2018 on March 31.
Renee has been given the nickname, YogaRenee, because she's known for teaching yoga in the area. She's been an Indoor Cycle Instructor for six years and a group fitness instructor for 15 years! She loves bringing the mind-body connection on and off the
? bike. Renee is a Healthy Living Coach. Her passion to motivate and empower people shows in her classes. You are guaranteed to work hard on the bike and feel amazing when you get off –
☮.
Register to ride with Renee at imathlete.com/events/teamcycle2018